National Llewellin Gun Dog Club
---
The purpose of the National Llewellin Gun Dog Club (NLGDC) is to sponsor, promote and conduct Llewellin Setter field trials; to promote safety, fellowship and good sportsmanship among sportsmen and sportswomen; and to cooperate with other organizations that share these objectives. The NLGDC has been around since 1996 (with elected officers) and there have been restricted Llewellin only trials since 1994.
Inquiries with respect to joining the NLGDC should be directed to the NLGDC Membership Page.
Most of the NLGDC trials are walking trials; however we hope to offer horse back trials in the future. The NLGDC offers two different formats the STR (shoot to retrieve) style and American Field events. The most common in our club at this time is the STR walking style competition, and in the past we have held an AF style event at the spring trial in March. The Classic held in March is a broke dog event with NO live fire on course, run under AF rules.
We hope you will consider joining us! Sponsored By: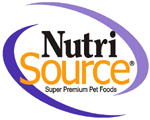 | | | |
| --- | --- | --- |
| -Dog-of-the-Year-Award- 2017-2018 | | |
| | | |
| | | |