Join the NLGDC
---
ATTENTION: The online order feature is temporarily out of order. Please print the membership application and mail with your check to Caren Mansfield at cmbakerlaw@aol.com. Send a check payable to NLGDC, c/o Caren Mansfield, P.O. Box 265, Mechanicsburg, Illinois 62545
Benefits: There are four types of membership in the NLGDC as shown below. To become a member, choose the membership level you want and check out through Paypal. You do NOT have to have a Paypal account, you can checkout as a guest.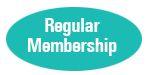 Regular Membership
Regular membership is for one person and good for one year. First year membership includes window decal, voting privileges and current issues of the NLGDC Newsletter
$30.00
---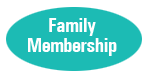 Family Membership
Includes the above, but allows 2 adult family members in the household to vote. Only one newsletter will be sent with a family membership.
$50.00
---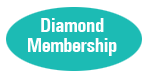 Diamond Membership
Included in the membership you will receive the Diamond membership appreciation award and special gift. For Current Members Only, Diamond Membership is available for a upgrade of $70.
$100.00
---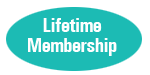 Lifetime Membership
This level of participation is recognized with a framed letter of appreciation from the club and the forgiveness of club membership dues for your lifetime.
$500.00
---

Sample Newsletter (PDF)
The membership year is from the month of application for one year.
How To Join
1) Mail: Download the membership application from the Forms Page and follow the instructions listed.
OR
2) Temporary Unavailable Apply Online: Secure online payments are now available for new members and renewals via Paypal. You do not need to have a Paypal user account to checkout. Just choose "check out as a guest" to proceed with your credit card payment.
New members, join by choosing your membership level above.
Existing members, login to update your account. If you are an existing member and need a user account set-up, please contact us!
---